---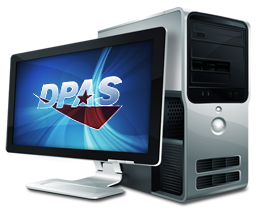 The Defense Property Accountability System (DPAS) is a Department of Defense (DoD) property management system. It is the Accountable Property System of Record (APSR) for over 32 DoD Agencies and Military Services. DPAS contains three modules, Property Accountability, Maintenance & Utilization and Warehouse Management. This program is administered by the Office of the Under Secretary of Defense for Acquisition, Technology and Logistics (OUSD AT&L), a branch of the Office of the Secretary of Defense.

DPAS has received multiple accreditations, visit our Reference Library to view and download these documents.



DPAS is 100% compliant with SSAE 18 Standards. For more details, please send a request to the OSD Comptrollers, Financial Improvement and Audit Readiness (FIAR) office to be placed on an email list that will automatically provide the report and bridge letter each year.