DPAS can meet your needs through advanced functionality such as catalog setup and management, Agency and site specific customization, asset maintenance, contracts and customizable data inquiries.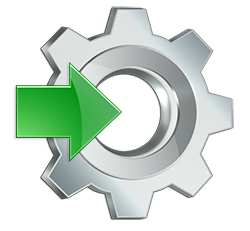 Catalog:
Use catalog Stock Numbers to maintain the common characteristics of a type of asset for an entire site.
One Stock Number per type of asset
Track LIN/TAMCN
Demilitarization Needs
Hazardous and Sensitivity Requirements
IT Device Type (CPU, Printer, Monitor, etc)
Interface with FEDLOG
Multiple Manufacturer/Part Number records per stock number
Authorization Tracking
LIN/TAMCN grouping
Flexibility of control at Stock Number level (None, Command, Local)
Master Data:
Customize DPAS to meet your needs using advanced features in Master Data.
Establish Agency Settings
Build Asset Id Prefixes
Set up UIC information
Build Contractor and Contract Information
Set up Document Number Ranges
Review Batch Activity processes within the system
Government Furnished Property (GFP)
Custom support is built in for GFP with Contract and Contractor setup.
Loan GFP from the Government to a Contractor
Return GFP from a Contractor to the Government
Transfer GFP between Contractors
Reassign GFP between Contracts within the same Contractor
Data Inquiry:
Create customizable queries for your data and export your results.
View data by Agency pre-defined criteria
Determine user defined filters
Export data into Excel or PDF formats
Save filter criteria for frequent use
Print results