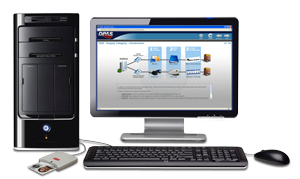 To meet DPAS requirements and policy, we offer role based training on our online Learning Management System (LMS), DPAS eLearning.  This service is available 24/7 and is easily accessible.
New users can self-register on the site and select training to meet their needs. A resource library is also available. It contains reference documents, quick reference guides and other supporting material.
To access DPAS eLearning, please visit http://dpaselearning.golearnportal.org Download and  read the DPAS eLearning User Guide for registration, login, course navigation, test and certification instructions.