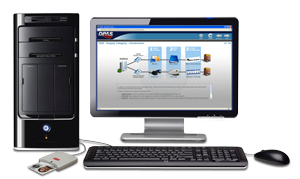 To meet DPAS requirements and policy, we offer role based training on our online Learning Management System (LMS), DPAS eLearning.  This service is available 24/7 and is easily accessible.
New users can self-register on the site and select training to meet their needs. A resource library is also available. It contains reference documents, quick reference guides and other supporting material.
To access DPAS eLearning, please visit http://dpaselearning.golearnportal.org. If it is your first time, follow the instructions on the right hand side to complete your account registration. For the first time logging in, you will be guided through how the site works and how to begin your training.